Welcome to the CEA
Welcome to the CEA. This page itemizes tasks you should probably attend to on your first day here, or at least as soon as is practicable.
The first day here

Hopefully you have already been talking to people before you have shown up, however since something will get forgotten, here there is a useful check list. In order to avoid complications, it is highly recommended to follow it in order when you arrive.

Other stuff you need to do

For members of staff only, as soon as practical you must complete the University's on-line data protection training - see https://www.dur.ac.uk/data.protection/local/trainingmodule/ . Failure to do this could result in your CIS access being blocked.
There is a requirement for new PDRAs to complete a "probationary agreement" within two weeks of starting and a "personal development plan" in the first year.
If you are intending to drive to work please be aware that parking on the Science Site is quite limited and by permit only (this is strictly enforced by an outside company). See Car Parking and Travel for how to apply for a permit.
Finally, you might want to think about joining one of Durham colleges or one of the student societies to meet people outside the department or practice some activity besides physics. Ask around to get more information on how colleges and societies work.


If you are coming to the UK from abroad, you can find practical information at the International web pages. During the first days after your arrival make sure to:
Contact Details
Centre for Extragalactic Astronomy,
Ogden Centre for Fundament Physics - West,
Department of Physics,
Durham University,
South Road,
Durham DH1 3LE

Tel: 44 (0)191 3343635

Latest News
January 2018:
* CEA Astronomers to lead a new

large programme on ESO's VLT
November 2017:
* Are spinning black holes louder?
* Atom bank and will.i.am

visit Ogden Centre
* A 1% determination of the

primordial deuterium abundance
Conferences/Workshops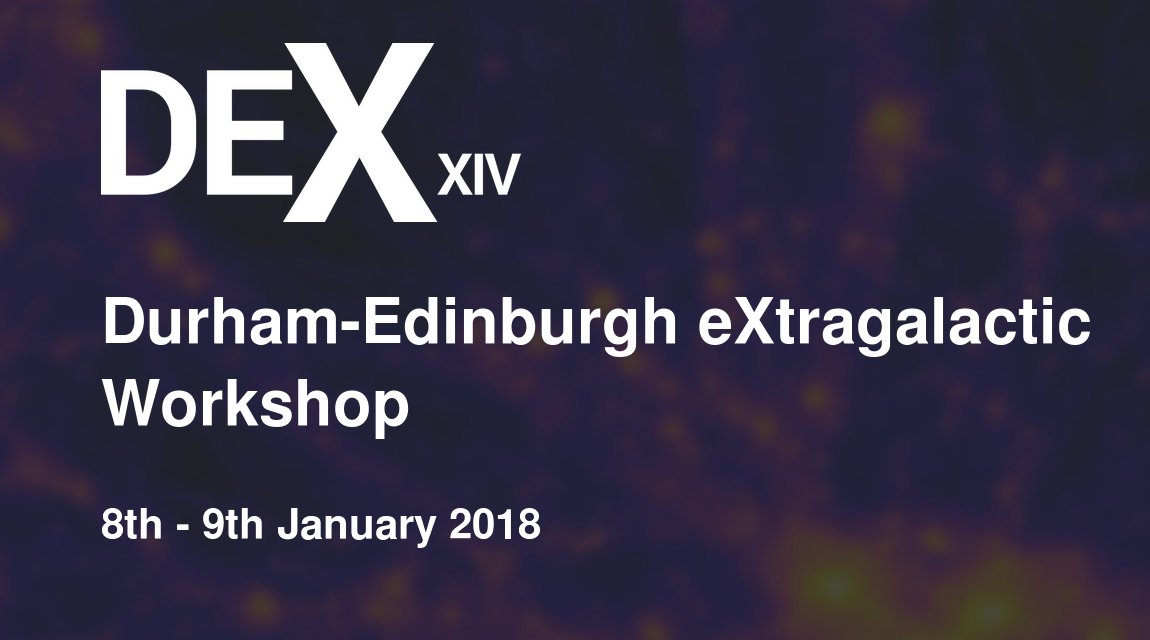 The Durham-Edinburgh

eXtragalactic Workshop:

A workshop to be held

in Durham 8-9th January 2018