Regular Seminars
Wednesday Astronomy Colloquium (3pm - 4pm), Ogden Centre West Auditorium (OCW017). The astronomy colloquia are delivered by external, invited speakers.
Friday Lunchtime Astronomy Talks (FLAT; 1pm - 2pm), Ogden Centre West Auditorium (OCW017). Currently online at FLAT Teams. The FLAT talks are given by visitors and internal speakers.
Once a month, usually on a Monday, there is an all-astronomy lunch time meeting in OCW017 (1pm-2pm).
There is a monthly ICC theory lunch on Mondays, again in OCW017 (1-2pm).
A brief, daily review of astro-ph before coffee every weekday morning. This takes place in the OCW Level 1 break-out space* at 10:45-11am, with coffee following immediately afterwards. *Currently on Microsoft Teams.
There are also some Special Interest Groups who meet regularly.
During the Covid-19 restrictions, several on-line discussion groups have been set up:
Lecture Series
Durham hosts two major lecture series of interest to astronomers:
The Grubb Parsons Lecture
Given annually by a distinguished astronomer from outside the Department, it is named in honour of the contributions made by the Newcastle optical and engineering company Grubb Parsons Ltd to the development of astronomical instrumentation in the UK.
The Temple Chevallier Lecture
The Temple Chevallier lecture series honours the achievements of Temple Chevallier (1794-1873), Durham's first (and only) Professor of Mathematics and Astronomy. The bi-annual lectures reflect his interests, encompassing, in turn, topics in astronomy, engineering, mathematics and theology.
Other talks
Contact Details
Centre for Extragalactic Astronomy,
Ogden Centre for Fundament Physics - West,
Department of Physics,
Durham University,
South Road,
Durham DH1 3LE

Tel: 44 (0)191 3343635

Latest News
March 2020:
* Studying the most

luminous galaxies in

the Universe
January 2020:
* Exploring the jungle

with VLT-MUSE
* A limit on Planck-scale

froth with ESPRESSO
December 2019:
* Towards a direct

measurement of cosmic

acceleration
* Disks spin faster
Conferences/Workshops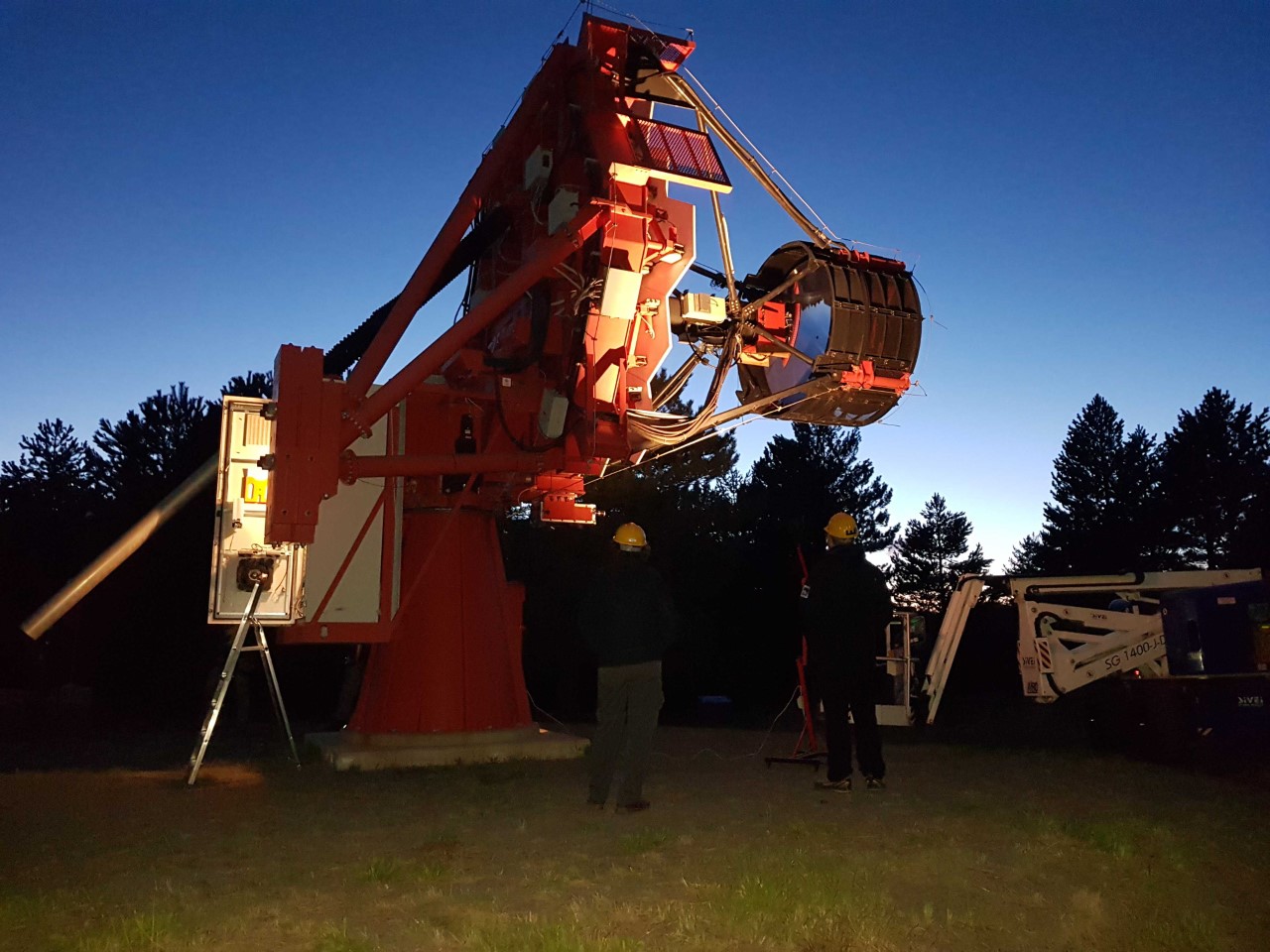 The CTA-UK Science meeting

has been POSTPONED

due to CoVID-19



The 16th Durham-Edinburgh

eXtragalactic Workshop

was held in Durham

on the 6th and 7th

of January 2020