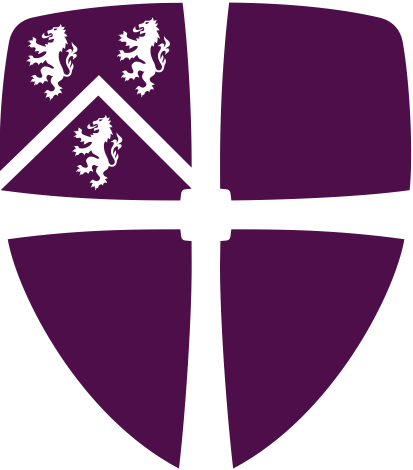 PhD and MSc Postgraduate Studentships in Astronomy, Astrophysics, and Cosmology beginning October 2023
Durham University is a world-leading centre for astronomy research. We have world-class groups working in a wide range of fields covering Extragalactic Astronomy and Cosmology (CEA), Theoretical and Computational Cosmology (ICC), and Astronomical Instrumentation (CfAI), with all three groups located to a large extent within the Ogden Centre for Fundamental Physics .
---
NEWS (April 2023): Studentship with Dr. Anna McLeod
The research group of Dr. Anna McLeod is seeking a motivated graduate student to work on resolved stellar populations in nearby galaxies at the Centre for Extragalactic Astronomy at Durham University, starting October 2023. The position is fully funded for the duration of the PhD, and home/international tuition fees are covered. The project involves observations from the VLT, HST, and JWST to study resolved young stars and star clusters in nearby galaxies, and connect these to the gaseous regions they have formed in. A full description of the project can be found here. Prior experience with spectroscopic observations, in particular involving integral field unit instruments, are desired but not a requisite. Experience in Python coding is required.
Applications should include a CV, a combined research and motivation statement, and two letters of reference. Applications should be submitted using the online application form which can be found on the PG portal, and useful guidance on how to fill it can be found on Physics web-pages. Review of applications will commence the week of May 15th 2023. Please send inquiries about the position to anna.mcleod@durham.ac.uk.
---
Project booklet:
The
2023 PhD project booklet
provides details of potential PhD projects that are available for an October 2023 start. The projects should be regarded as possible research topics. For any general enquiries please contact
peder.norberg@durham.ac.uk
in the first instance.
---
Astronomy Research in Durham: CEA, ICC and CfAI
Astronomy and Cosmology research involving observations, theory and instrumentation is undertaken by students, postdocs and staff spread over three centres/institutes - but with strong collaborative links and close interactions: CEA, ICC and CfAI, with specific information regarding the research carried out given on their respective research pages (CEA, ICC and CfAI). The astrophysics staff includes roughly 38 academic faculty, 45 post-docs, 60 research students and a dozen support staff. Students have desktop/laptop access to a large local network of high-performance UNIX workstations / servers, as well as COSMA.
---
Post-graduate Research Studentships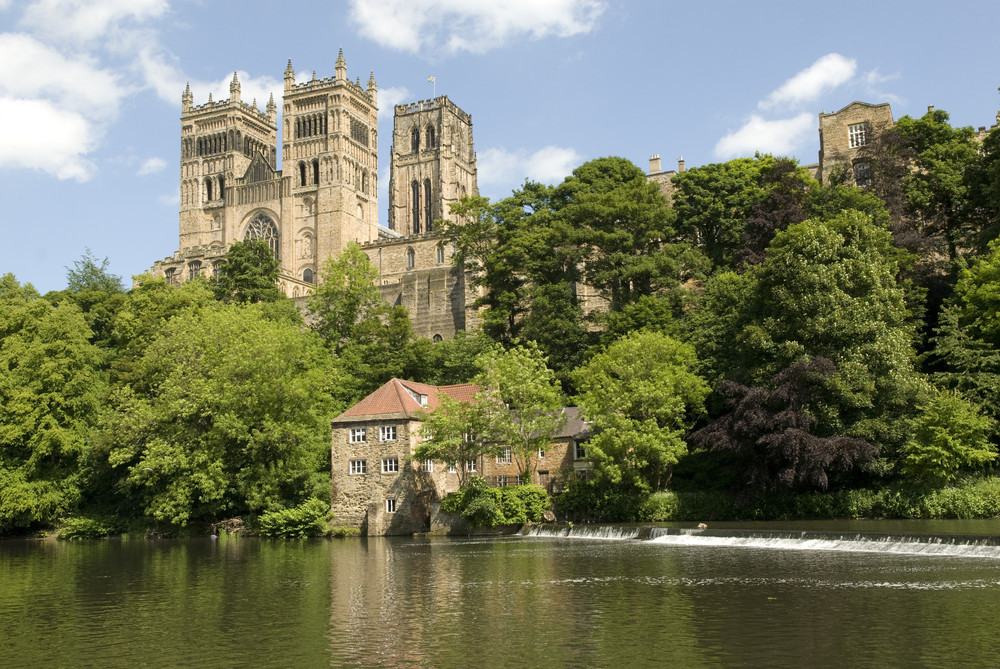 We are seeking graduate students to undertake research within our PhD and MSc by research programmes, with the University regulations on the thesis/dissertation outlined here. We particularly encourage applications from members of the community that are under-represented in physics.
STFC studentships: We expect to take on several STFC-funded students for a PhD degree, in addition to further students either self funded or with funding from different sources. Students will undertake full-time (or part time) cutting edge astronomical research, in addition to our post-graduate lecture courses in their first year: Astronomy and Astrophysics and Astronomical Instrumentation. More details on the application procedure and eligibilty are below. The STFC-funded PhD studentships cover course fees and living expenses for the duration of the studentship (typically 4 years in Durham); the eligiblility criteria for a fully funded STFC studentship have been relaxed. Since 2021, together with support from Durham University, there are no restrictions on eligibilty, but there are quotas in place based on the fee category the candidate is associated with. We refer candidates to enjoy the clarity of the information and eligibility rules that applies to STFC studentships . Applicants are required to have, or expected to gain, at least a 2.1 in an integrated MPhys or a pass in a Masters degree or a 1st class in a Bachelors degree, in physics, astrophysics or mathematics.
Given the large size of the astronomy group at Durham, each year we restrict the number of astronomy staff who offer STFC-funded PhD projects to about a dozen (or less). We find that this provides a broad range of PhD projects while also making it (substantially) easier for potential students to select their preferred projects. The staff members who are likely to offer a funded PhD project this year include Prof. Dave Alexander, Prof. Paula Chadwick, Dr. Francesca Fragkoudi, Prof. Carlos Frenk, Prof. Gordon Love, Prof. Cedric Lacey, Prof. Richard Massey, Dr. Anna McLeod. We expect more to be added to the list in due course. Please check the PG booklet for the latest update.
International DDS/CSC PhD studentships: There are some fully funded studentship options available this year for an October 2023 start: typically one Durham Doctoral Studentship (DDS) and one Chinese Scholarship Council (CSC). The DDS studentships are open to students of any nationality and are fully funded; i.e., they pay for the course fees and also provide a 3.5 year stipend. DDS and CSC studentships can be on any project, including all projects listed in the 2023 PhD project booklet. Interested students should consult our group research web pages as well and contact a suitable staff member to discuss possible research projects. The latter is often easier to do once an application has been submitted to ensure full engagement from the potential supervisor. Please see here for more details, eligibility, and application deadlines for DDS and CSC scholarships (only available once fully annouced).
Bell Burnell Graduate Scholarship Fund: The IOP and leading physicist Professor Dame Jocelyn Bell Burnell launched the Bell Burnell Graduate Scholarship Fund to encourage greater diversity in physics. It is a scholarship fund to support full or part-time graduates who wish to study towards a doctorate in physics and are from groups that are currently under-represented in physics. As host university, Durham can put forward a maximum of two students for the Fund. To be considered, candidates needs to have applied and be nominated by a staff member by the internal physics deadline (date TBD). Hence the recommendation is to submit their application by early/mid December 2022 to receive full consideration.
Other studentships: We welcome applications from graduate students who are unable to secure (or are ineligible for) one of our fully funded studentships to either our PhD or MSc research programmes. See our group research web pages for a more comprehensive look at our research portfolio. Students without studentship funding will need to be able to finance both living expenses and course fees. In some cases funding can be obtained from scientific and government agencies in countries outside of the UK. Please also click here, here, and here to search for possible funding sources.
---
Post-graduate Research Application Process
Project booklet:
This
booklet
provides details of possible funded PhD projects that are available for an October 2023 start, together with some that are available but no funding yet associated with them. Shortlisted candidates for funded studentships will be invited for interviews; see below for the interview dates this year. We also encourage applications from candidates wanting to work with supervisors not necessarily listed in the booklet. Please consult
our group research web pages
and contact staff that you would be interested in working with, bearing in mind that until you have submitted an application most queries will be dealt with by
Peder Norberg, the astronomy post-graduate administrator
.
Applications and deadlines: There is no formal deadline for applications but any complete applications (including reference letters) received before Wednesday January 4th 2023 will receive the fullest consideration for places beginning in October 2023. We recommend you to indicate several projects for which you wish to be considered, or your general area of interest (simulations, observations, etc), to help us identify potential supervisors. Your application is not expected to include an original research proposal, but rather to indicate which of the described projects you wish to pursue. In practice, these descriptions provide a starting point for each project; the ongoing direction of your research will adapt naturally over the course of study.
For STFC-funded positions we strongly recommend submitting applications by Wednesday January 4th 2023 to allow us to shortlist candidates for the interview days (see below for the dates).
For DDS/CSC applications, the department of Physics nomination deadline is likely early January 2023 (exact date TBC). However, you will have had to contact us well in advance of this deadline (typically a week or two) so that we can work with you on the case for your research project. Hence we recommend CSC/DDS applications to be submitted by early December 2022 to receive full consideration. Details of how to apply are given here. Note that CSC/DDS applications requires evidence of English language ability (as per University regulations) to be met by the university CSC/DDS deadlines.
For the Bell Burnell Graduate Scholarship Fund, the department of Physics nomination deadline is likely early January 2023 (exact date TBC). As an application need support from the host institution who is responsible for submitting the application form, we recommend candidates interested in applying to Durham to contact us no later than early December 2022 to ensure full and fair consideration.
We note that the University is closed from Friday December 23rd 2022 to Tuesday January 3rd 2023, and as such any application submitted during that period will not be received by the academic staff until after January 3rd 2023.
To be considered for a place on our PG programme we will require you to complete an online application form , where among other information required in the application process you can provide/upload a CV, a cover letter/research statement and contact details for two referees, that we will contact on your behalf upon receiving your application. Useful guidance on how to fill it out is available here.
Interview dates: The dates of the interviews for the STFC/Durham funded positions will be between mid/end February and early/mid March, likely through a combination of in person and virtual means (depending on the overall situation). Exact dates still TBC. Please indicate your availability in the time frame February 15th to March 15th 2023 when you put in your application. Interviews for any other studentships will take place on ad hoc basis (as necessary).
English-language requirements: For non-UK students, please note that you will need to meet our English-language requirements; the details are given here. For those students who do not meet these requirements it is possible to undertake an English-language course with us on a pre-sessional programme; see here for the details. However, note that these pre-sessional English programmes can last for many weeks and must be completed before you start your research programme.
For any generic physics post-graduate information contact:
The Postgraduate Administrator,
Department of Physics,
Durham University,
South Road,
Durham DH1 3LE


tel: +44 - 191 334 3745

For more postgraduate information, covering everything from fees for overseas students to sport, museums and Durham University experiences, see Durham University's PG student web-pages and PG student blogs. Additional relevant information concerning postgraduate life at Durham is available on the Physics Department PG web-pages.

---
Last Modified: 13th October 2022.
peder.norberg@durham.ac.uk
Contact Details
Centre for Extragalactic Astronomy,
Ogden Centre for Fundament Physics - West,
Department of Physics,
Durham University,
South Road,
Durham DH1 3LE

Tel: 44 (0)191 3343635

Latest News
June 2023:
Durham scientists reveal nearly

2 million galaxies, quasars and

stars in the distant Universe
March 2023:
'Ultramassive' black hole

discovered by Durham

astronomers
November 2022:
Durham graduate named new

generation astronaut
July 2022:
* 12 Durham astronomers

in top 100 UK rankings
Conferences/Workshops

DEX-XIX: 19th

Durham-Edinburgh

eXtragalactic Workshop,

Edinburgh, Jan 10-11th 2023.