Career Services from the University
The University provides postgraduate students and early-career researchers (ECRs) career development services through the coordination and collaboration of two broad umbrella categories: Centre for Academic and Researcher Development Centre for Academic and Researcher Development (CARD) and Careers, Employability and Enterprise Centre (CEEC).
Centre for Academic and Researcher Development
The CARD focuses on the development of research skills, and the quality enhancement of research and education. But it also, in support of the CEEC, provides services for the development of employment-related skills for ECRs and PhD students.
Due to the different emphases of the experiences of ECRs and postgraduate students, it has separate supports for the two categories. The former is in the Academic Development section, and the latter is in the Research Student Development section.
Academic Development for ECRs

This is aimed to help academic staffs to improve the performance of their everyday roles, such as research, teaching, academic administration and outreach. It offers, amongest many others,
initial professional development, including the Postgraduate Certificate in Academic Practices (PGCAP) modules which all full-time academic staffs and teaching fellows are required to complete as part of their probation
the Durham Research-led Education Accreditation Model (DREAM), which has been accredited by the Higher Education Academy (HEA) and thus can award all four levels of HEA fellowships of the UK Professional Standards Framework for teaching and supporting learning in higher education to suitably qualified individuals. An HEA Associate Fellowship or Fellowship (i.e., the first two levels) may be needed for academic promotions. For postdoctoral and part-time teaching fellows, there is an alternative route to the associateship (see DULTA below)
continuing professional development, in the forms of short courses or talks (lasting from an hour to a day) on a range of topics, e.g., `Preparing to Supervise', `Preparing your DREAM Application'. Search and book these here, and note that the CIS username and password are needed.
personal consultancy for the academic developments, such as observation of teaching and confidential feedback, enhancing strategies for research supervision
access to resources to enable staff to review and develop their practice, in the forms of books (available from the Library), videos and DVDs (available from the CARD office), web links, etc.
dissemination of good practice within the university, in the form of half-yearly newsletters, the Quality Enhancement at Durham (QED), which cover different themes with examples of good practices drawn from across the university
Please bear in mind that the
Training Team of Human Resources
also offers non-compulsory modules, such as the
Leading Research Programme
for junior staffs, which covers a range of topics such as team management, employment law and research strategy. There has been plan to bring the PGCAP modules mentioned above into this category, and more updates are to follow.
Research Student Development

This offers researcher development programme to full and part-time students registered for higher degrees by thesis. Complementary to training offered by individual departments, it provides non-disciplinary-specific workshops or courses covering topics ranging from research skills and management to networking, team working and career management. These include:
postgraduate training programmes, which consist of an induction day followed by a series of courses and developmental opportunities spread throughout the year. Their list of courses is updated daily at their website. Booking is needed to attend
graduate school events for postgraduate students to assess their personal skills, develop team building skills and career management skills. There are two kinds of such schools: the National GRADschools and the North East Local GRADschools. Information for the former can be found at Vitae, while it is not clear whether the latter is held every year. UK Research Council funded research students used to be entitled to attend a National GRADschool in their final and penultimate years, but unfortunately the Research Councils have stopped the funding and now students who want to attend need to fund themselves. Discounts are available for bulk bookings (contact Rachel Kerr for more information)
Durham University Learning and Teaching Award (DULTA), which is an alternative opportunity for postgraduates and early career researchers to gain accreditation as Associate Follows of the HEA. The programme consists of 8 workshops to be held at the Durham Campus between May and October. More details can be found here
conference and event grants available for individual or teams of doctoral researchers to organise short-term, well-defined conferences and events of a subject-specific, interdisciplinary or generic nature.
a range online courses aimed at enhancing key skills, including career planning, networking, research management, methods and ethics, and publishing. For a full list of online modules please click here. CIS username and password may be required to access some of the online courses.
Careers, Employability and Enterprise Centre
The CEEC website contains a wealth of information about careers, employability and enterprise. It consists of four sections, respectively containing specific information for current students (undergraduate and postgraduate), past students, university staff (including research and teaching staff, postdoctoral fellows) and employers. CIS username and password are needed for the staff section.
The information provided by CEEC is abundant and students and staff are recommended to explore their website. Here only a brief description is given, again for research/teaching staff and for postgraduate students respectively.
Services for Staff

This is mainly aimed at academic staffs, and some useful items are
contact of departmental career advisers: for Physics this is Peter Fox (Tel: 0191 334 1434). The dedicated adviser is responsible for, working together with university staff, the delivery of departmental talks to penultimate and final year students
career advices for ECRs is provided by June Kay (Tel: 0191 334 1427). Appointments could be made by contacting the the CEEC (Tel: 0191 334 1424) or Ms Kay directly. These are 45-minute private discussions on virtually any career-related issues, from career choices to practical things such as CV polishing and interview skills
there is information room at Durham Campus with a dedicated section for postdoctoral and research staff, which includes reference books, takeaway leaflets and vacancy information
alumni case studies which contain information about Durham alumni from 1970s to the present day. Instructions on how to access can be found here (CIS username and password required for access)
career guides downloadable here (CIS username and password required for access)
statistical information about What Do Durham Graduates Do and how this information is collected. From the link there is also link to a breakdown of graduate destinations for each department. CIS username and password required for access
weekly vacancy bulletins: these are automatically sent to students, and postdoctoral fellows need to register here to subscribe to the mailing list
Student Employment Services (SES): as part of a joint initiative with the HR to improve the employability of Durham students, since October 2013 any part-time vacancy within the University that is suitable for a student should be advertised through the SES, and University Staff needs to understand various issues arising from employing students, such as working hours, payments and taxes. Staffs should contact SES or call 0191 334 1429 for more details
Supporting Students

This is mainly aimed at students, both undergraduat and postgraduate, and some useful items are
Last Modified: 21st September, 2014.
Contact Details
Centre for Extragalactic Astronomy,
Ogden Centre for Fundament Physics - West,
Department of Physics,
Durham University,
South Road,
Durham DH1 3LE

Tel: 44 (0)191 3343635

Latest News
May 2019:
* Star award for dark matter

research
April 2019:
* Sharp Eyes on Cold Gas
* CEA student wins video

prize
February 2019:
* World top six ranking for

space science
Conferences/Workshops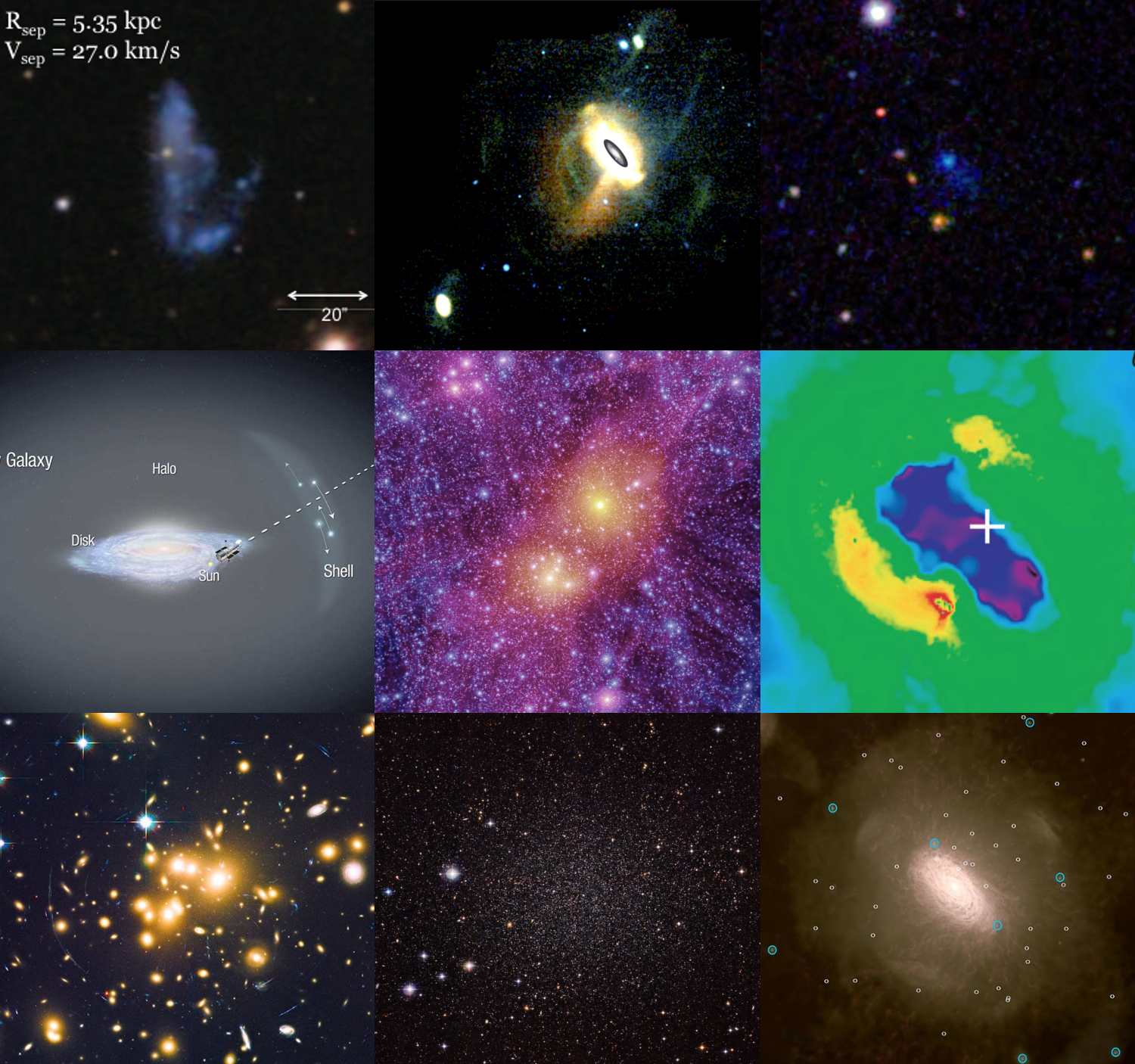 Small Galaxies, Cosmic Questions

A conference to be held in

Durham from 29 July -2 Aug 2019

The 15th Durham-Edinburgh

eXtragalactic Workshop

was held in

Edinburgh 7-8th January 2019