Foundation:
2015 marked the 40th anniversary of the renaissance of observational astronomy and cosmology in the Department of Physics at Durham University. This activity has grown substantially over this period and we are now one of the largest astronomy groups in the UK and Europe, hosting world-class activities in observational extragalactic astronomy and cosmology, encompassing the formation and evolution of galaxies, clusters and large scale structure. To mark this anniversary and to recognise the scale of the observational research activity at Durham, in 2015 we founded the Centre for Extragalactic Astronomy (CEA). Together with the associated astronomy research centres focusing on theoretical and instrumentation development, the CEA provides a rich research environment to enhance productivity by fostering cross-disciplinary collaboration. The Clarivate Analytics Highly Cited Researchers 2018 list puts
Durham's astronomers and cosmologists first in the UK, second in Europe and sixth in the world
for the quality and influence of their research in space science.
Fellowship and Postdoctoral Research Positions in Observational and Theoretical Cosmology and Extragalactic Astronomy and Planetary Science

We invite applications for postdoctoral positions within the broad area of extragalactic astronomy, cosmology, and planetary science at Durham University. We currently have several open postdoctoral positions, including:

Observational studies of dark matter [UKRI FLF funded]. The successful candidate will join the active cluster lensing group at CEA and ICC. The group is strongly involved in the BUFFALO survey, a large treasury HST programme which makes use of gravitational lensing in massive clusters to study the distant universe and the cluster physics, with the main aim of constraining the nature of dark matter. Moreover, the group is involved in SuperBIT, a balloon-borne telescope to be launched in 2023, which will provide wide-field, high resolution and multi-wavelength observations of several tens of massive clusters. With the release of the first James Webb observations over the summer, the group has been devoting a large effort into working on these data as well. Our expertise range from strong to weak gravitational lensing, mass modeling techniques, the study of the high redshift Universe, the physics of clusters, including galaxy evolution and that using imaging and spectroscopy from the ground and space. We thus welcome applications from people interested in finding clues on the nature of dark matter using galaxy clusters as laboratories. Contact Prof. Mathilde Jauzac for more details.

We also anticipate other positions becoming available before the application deadline. Please submit all application documents to the Academic Jobs Online website. To ensure full consideration, complete applications, including references should be received by 14th December 2022.
In November 2016, the CEA moved into the brand new
Ogden Centre for Fundamental Physics
building, designed by the world renowned
Studio Daniel Libeskind
. The new building now houses all three astronomy groups in the Department of Physics, including the Centre for Advanced Instrumentation and the Institute for Computational Cosmology, as well as the Centre for Extragalactic Astronomy.
The new Ogden Centre for Fundamental Physics building.
Mission: Observational astronomy and astrophysics is the fundamental foundation of our understanding of the formation and evolution of stars, galaxies, black holes and large-scale structure in the Universe. The Centre for Extragalactic Astronomy's core mission is to extend society's knowledge and understanding of the Universe we inhabit. We achieve this by supporting our internationally-leading staff to pursue innovative research programmes and to exploit these to train the next generation of world class early-stage researchers. The expertise of our staff encompasses the key observational techniques needed to develop and exploit the next generation of multi-wavelength surveys for galaxies, black holes and large-scale structure, and the detailed study of their properties.
Research programme: The CEA's research programme makes extensive use of the world's forefront observational facilities to test advanced theoretical models of galaxy and structure formation developed in Durham. We utilise the largest ground-based optical and near-infrared telescopes including those in Chile, Hawaii, Australia and the Canary Islands, and we have been particularly successful at obtaining time on the Hubble Space Telescope and the Atacama Large Millimeter Array. The multi-wavelength aspects of our programme focus on sub-millimetre and radio observations from ground-based facilities in Hawaii, Spain, Australia and the Americas and X-ray observations from space-based facilities such as the Chandra, Newton and NuSTAR X-ray satellites. A key component of our research explores mass accretion onto black holes. Follow the Research Topics link to find out more about our research.
We also closely interact with staff in the Centre for Advanced Instrumentation to aid the development and commissioning of instrumentation purpose-built for studies relevant to this area. In addition we pursue a number of common projects on galaxy formation, large-scale structure and the nature of the cosmic dark matter with theoretical research staff within the Institute for Computational Cosmology (ICC) at Durham.
The Centre for Extragalactic Astronomy is one of three major partners in the Durham Astronomy Research Cluster. We welcome requests from individuals with strong science backgrounds who wish to join us as Research Fellows, Postdoctoral Researchers or Graduate Students.
Our latest publications
2022 Monthly Notices of the Royal Astronomical Society, 516, 3861 (
on-line
)
Evans T, Fattahi A, Deason A, Frenk C
Observing EAGLE galaxies with JWST: predictions for Milky Way progenitors and their building blocks
2022 Monthly Notices of the Royal Astronomical Society, 515, 5159 (
on-line
)
Petley J, Morabito L, Alexander D, Rankine A, Fawcett V, Rosario D, Matthews J, Shimwell T, Drabent A
Connecting radio emission to AGN wind properties with broad absorption line quasars
2022 Monthly Notices of the Royal Astronomical Society, 516, 167 (
on-line
)
Bahe Y, Schaye J, Schaller M, Bower R, Borrow J, Chaikin E, Kugel R, Nobels F, Ploeckinger S
The importance of black hole repositioning for galaxy formation simulations
2022 Monthly Notices of the Royal Astronomical Society, 515, 5758 (
on-line
)
Morabito L, Sweijen F, Radcliffe J, Best P, Kondapally R, Bondi M, Bonato M, Duncan K, Prandoni I, Shimwell T, Williams W, van Weeren R, Conway J, Calistro Rivera G
Identifying active galactic nuclei via brightness temperature with sub-arcsecond international LOFAR telescope observations

Contact Details
Centre for Extragalactic Astronomy,
Ogden Centre for Fundament Physics - West,
Department of Physics,
Durham University,
South Road,
Durham DH1 3LE

Tel: 44 (0)191 3343635

Latest News
July 2022:
* 12 Durham astronomers

in top 100 UK rankings
May 2022:
* What does an

astronomer actually do?
January 2022:
* Largest ever 3-D

map of the Universe
* Memoir of Sir Arnold

Wolfendale
Conferences/Workshops
VAM 2023

Vasto, Italy, June 19-23 2023.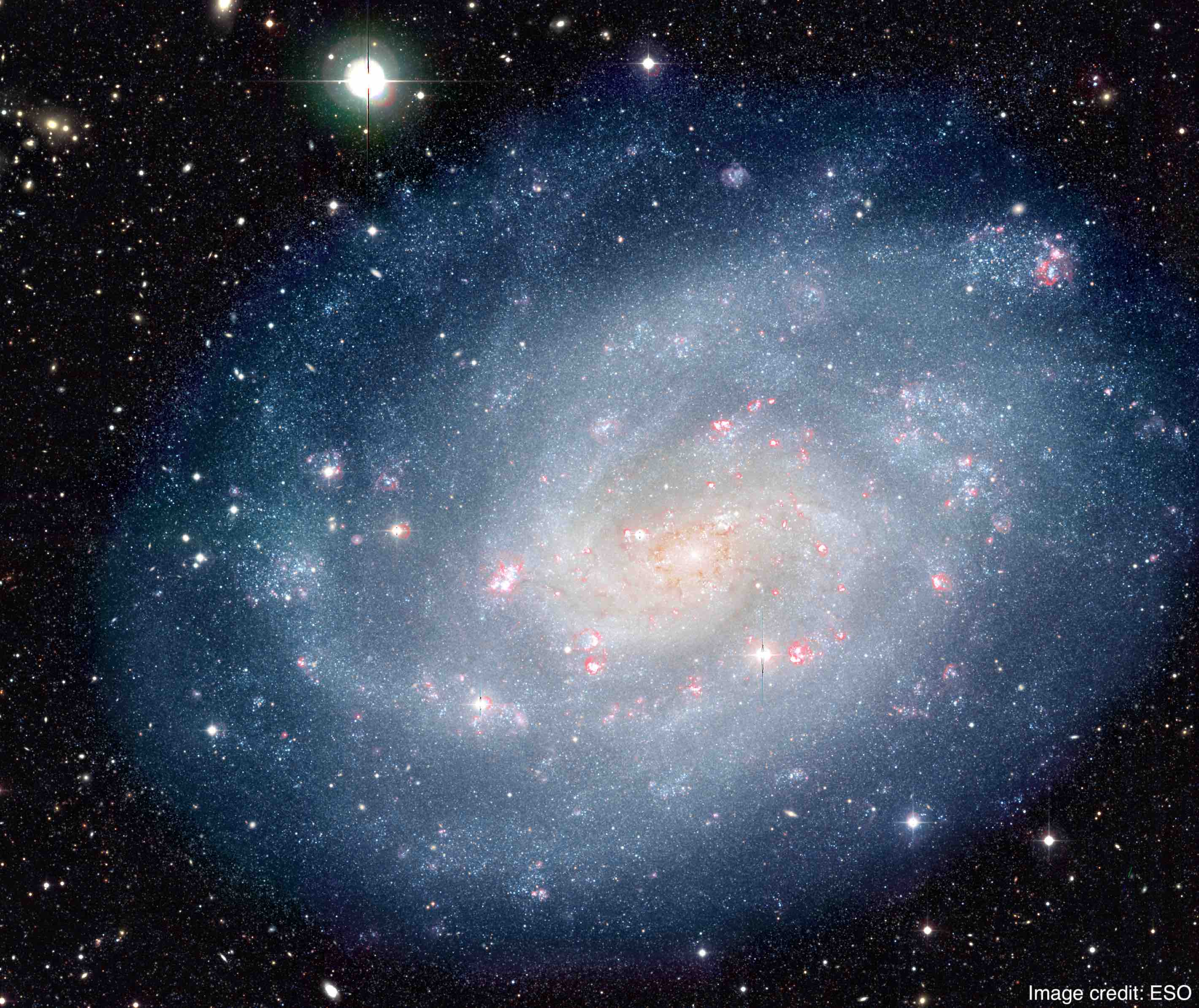 A Holistic View of

Stellar Feedback and

Galaxy Evolution

Ascona, Switzerland

July 2022.



DEX-XVIII: 18th

Durham-Edinburgh

eXtragalactic Workshop,

Durham/hybrid Jan 6-7th 2022.